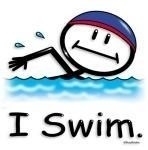 ​We are still accepting registrations for the 2014-15 season, however some groups are full. Please contact our registrar before submitting your registration.
For more information and to schedule a swim evaluation, contact our team registrar, Amy O'Bryant at registrar@swimbluetide.org.
Welcome new & returning swimmers. Good luck this season!! Roll Tide!!
Blue Tide SPLASH Learn to Swim Lessons are Available Now​
​Click HERE to Sign Up Now!!
If you have questions about the lesson program, please contact team registrar at registrar@swimbluetide.org.