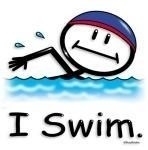 Want to join Blue Tide Aquatics?
​2014-15 Registration now open.
For more information contact our team registrar, Amy O'Bryant at registrar@swimbluetide.org.
Blue Tide TEAM DAY is Saturday, August 23 from 8:00 am - 12:00 noon at the Kingwood High School Pool. New members should come to be evaluated for practice team placement. You can also meet our coaches, ask questions about BTA, buy gear, etc. If you are a returning swimmer, this is the time to get all your BTA merchandise and gear for the new season. Click here for more information on TEAM DAY.
Blue Tide SPLASH Learn to Swim Lessons are Available Now​
​Click HERE to Sign Up Now!!
If you have questions about the lesson program, please contact our lesson coordinator, Melissa Fry at mcfry5@hotmail.com or call her at (713) 623-3102.